LeMatic strives to maintain our position as the leader in automated baking technology by providing innovations that meet the ever-changing demands of the industry, such as our AutoOp® & AutoEye® equipment lines.
Whether it's a slicing problem that suddenly arises, preparation for the rigors of high-volume seasons or training employees to handle the latest equipment technology, you can depend on LeMatic's Service Professionals for help.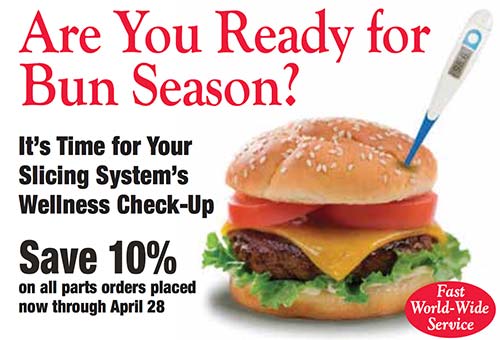 Save 10% on all parts orders placed now through April 28. LeMatic has the parts you need for LeMatic and our...